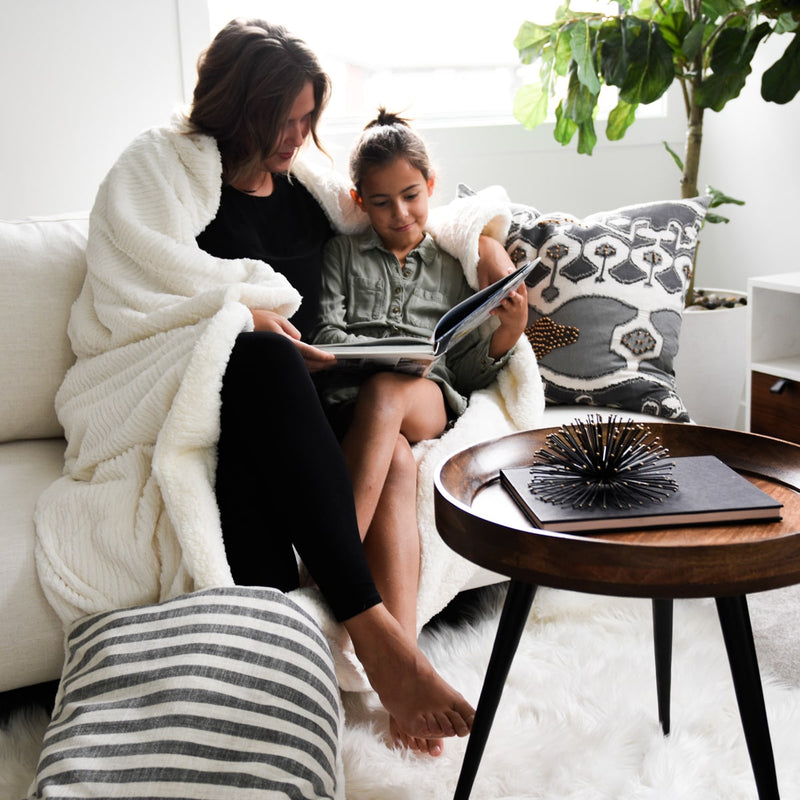 It all started with a good book,cold feet and a big bulky blanket…
I was Ironworker then and an avid reader. I'd come home from a hard day and just want to snuggle on the couch with a warm blanket and a good book. But here's the thing that always drove me crazy –
Big comfy blankets take a lot of space.
On a day just like any other, I fond myself daydreaming about a multi-functional cushion that could be decorative while not in use, but that would also hide a blanket big enough to wrap my whole body in to stay warm while watching a movie, reading or just unwinding from a busy day.
After some serious Google searches I found there was nothing in the market like what I imagined.I just knew I had to create it.It took me over a year of prototyping and testing, but I finally felt ready to share my creation with the world. We made 300 units, booked a booth at a huge maker's market and jumped in with both feet.

That weekend WE SOLD OUT and I got the answer I needed. The KOUSa cushion was officially launched and has been going strong ever since.
Since then KOUSa has grown. You can find our cushions in over 40 stores and we now offer dog beds, upholstery services and custom fabric designs.
KOUSa is woman-owned business located in Edmonton, Alberta, Canada.
All of our products are designed and made in our Southside Studio.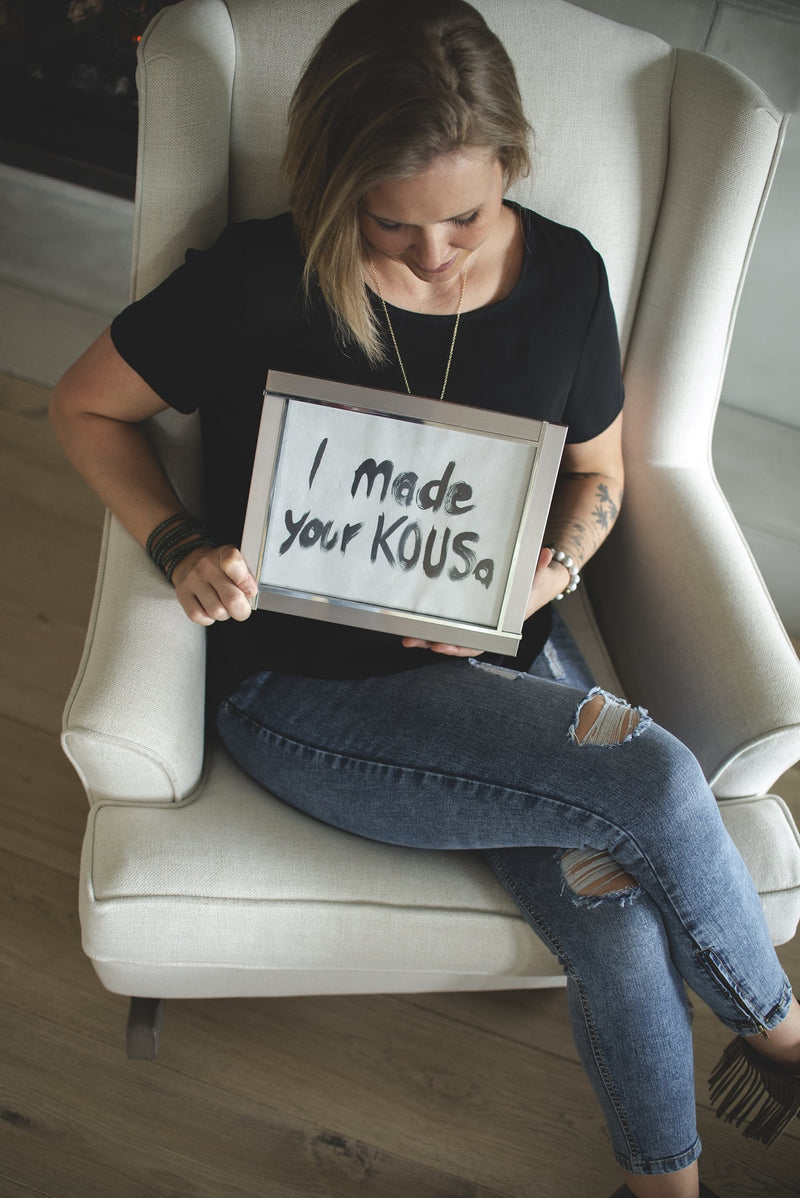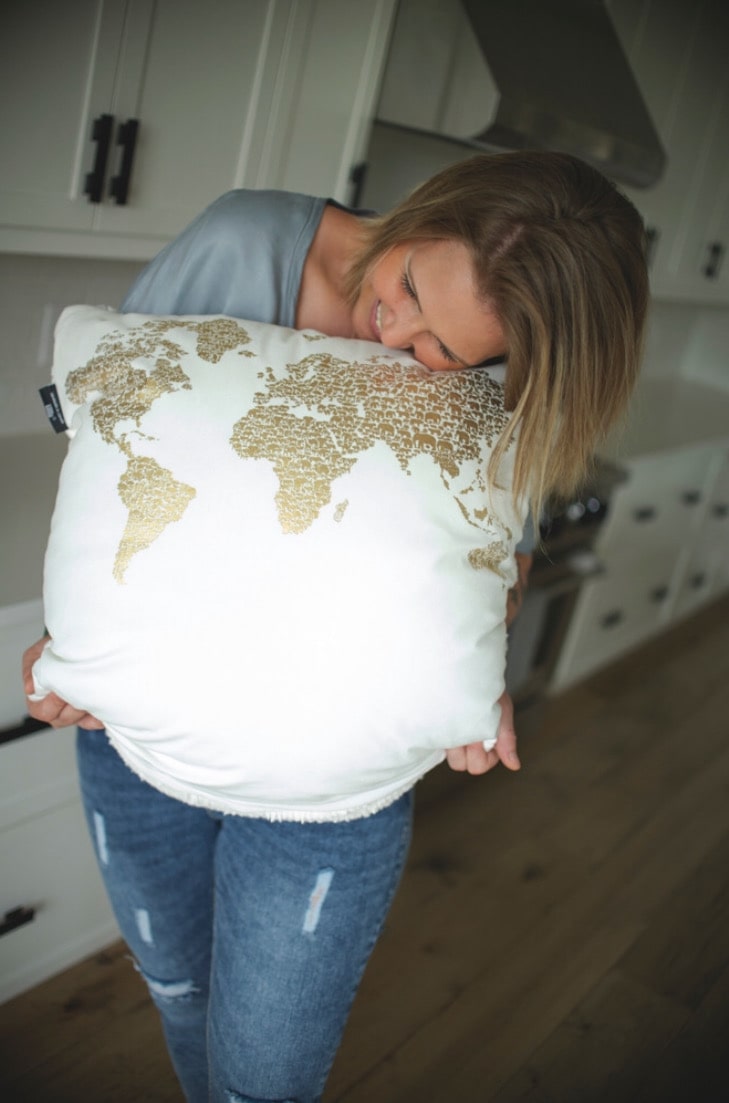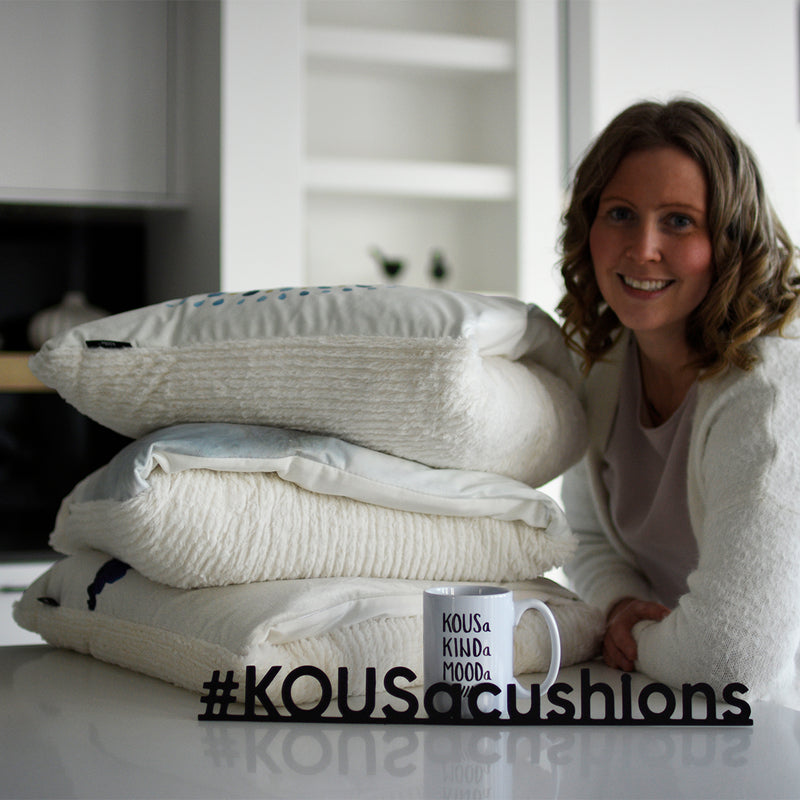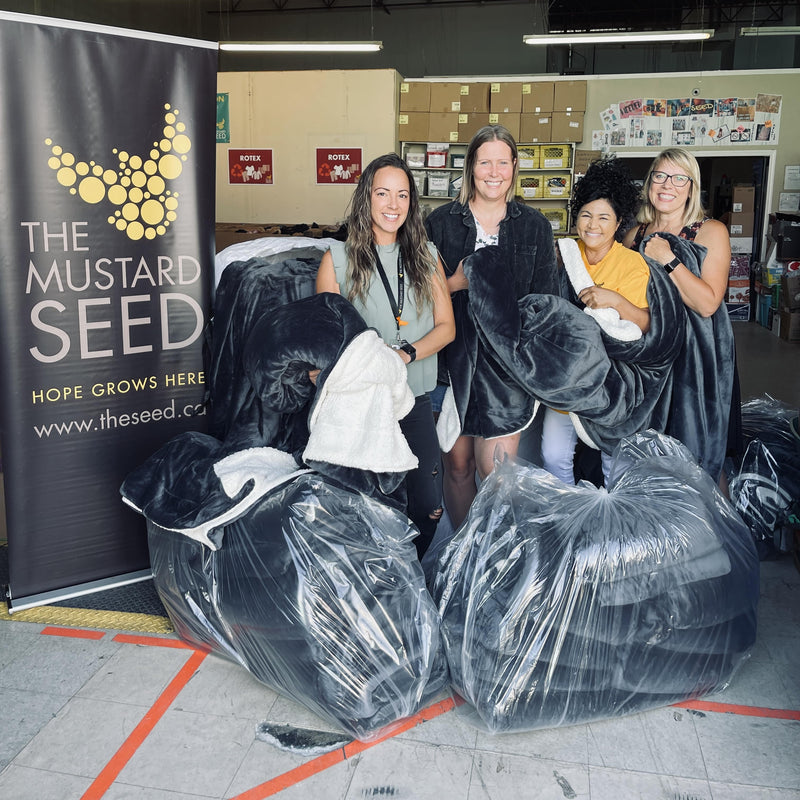 SOCIAL COMMITMENT
KOUSa in the community
2022
We donated 100 blankets to The Mustard Seed, Edmonton. These blankets will be used at their new shelter, Prairie Manor as part of welcome baskets for people moving in.
2019
Saffron Centre, Sherwood Park, AB a non-profit organization working to support the healing and empowerment of those who have been affected by sexual violence. 8 mini KOUSa cushions were donated to comfort those in need at the Centre.
Victim Services, Strathcona County, AB works in conjunction with the RCMP to assist victims of crime and trauma within Strathcona County. 5 mini KOUSa cushions were donated for their use.
2018
A total of $2801 was gifted to different organizations within our community. Ronald McDonald House Charities, Edmonton, AB distributed 24 Mini KOUSa cushions to individuals staying in their facilities.
A Safe Place, located in Sherwood Park, AB offers shelter and support to abused women and their children. 12 Mini KOUSa cushions were donated for children in this orgnisation.